At the beginning of january 2018 I went to the Seealpsee. When I started, the weather was pretty foggy so I had little hope it would get better. Once at the top, the last fog was gone and it was a cold but sunny day. Just right for a perfect picture.

I like the mountains in combination with these ice blocks. At a certain angle they had the same perspective.

Probably everyone who was once at the Seealpsee knows this view with the rock in the foreground. But during the year this scenerie changes every day. Now in wintertimes it looks quite frosty with the ice on the lake.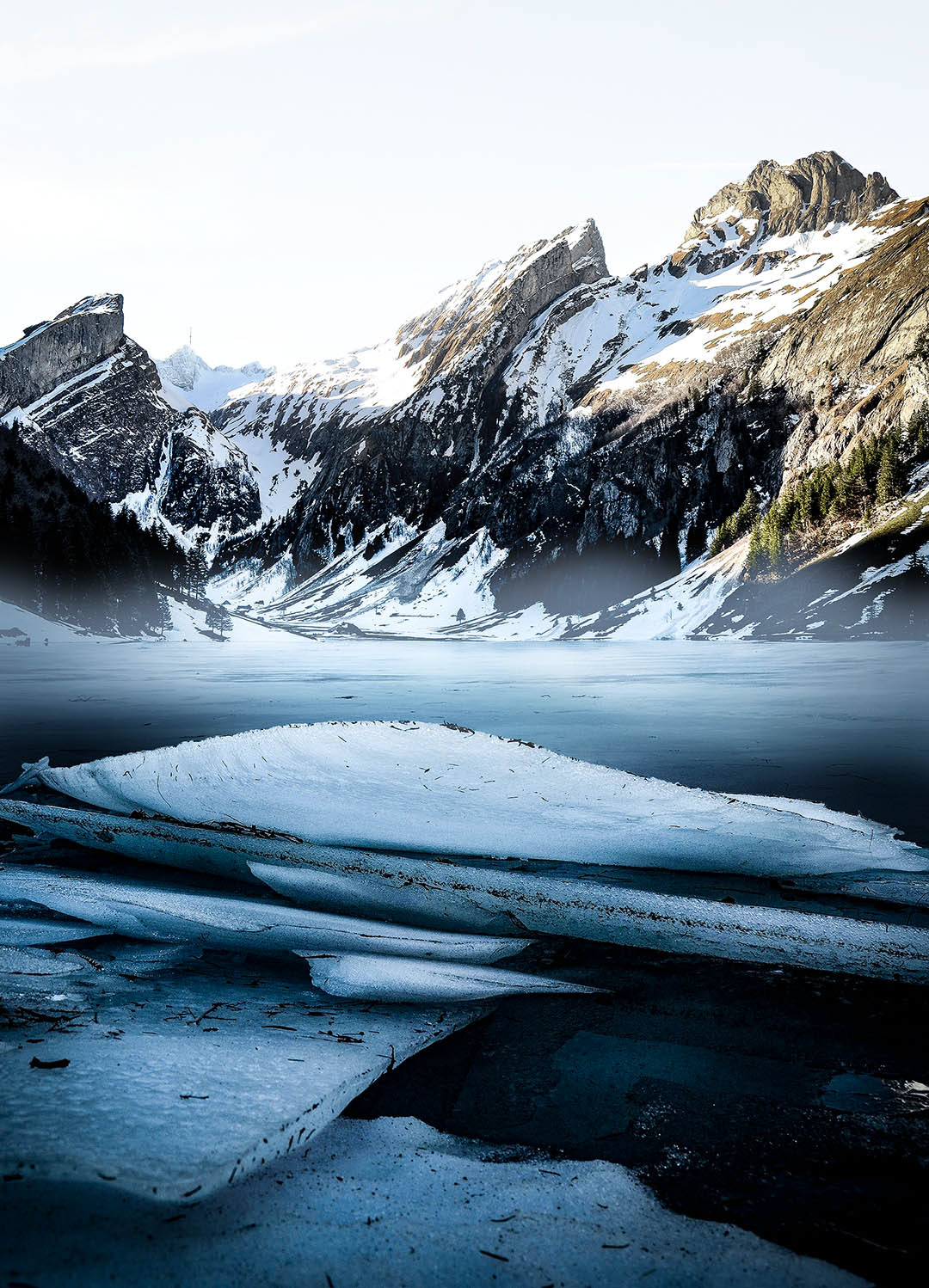 In some places the ice was piled up. I took the photo about 20 cm from the ground.